News and Events
BlueCrystal Phase 4
Press coverage about BlueCrystal Phase 4
BlueCrystal Phase 4 launch and Best of BlueCrystal Awards - Wednesday 24 May, 2017
The launch of BlueCrystal Phase 4 coincides with 10 years of BlueCrystal at the University of Bristol. To mark this occasion, we hosted a celebration launch event that demonstrated the range of research that BlueCrystal has supported over the years.
We also invited submissions from the BlueCrystal user community for the most innovative and exciting research that has been undertaken using BlueCrystal,and to support teaching and improving the student experience. A number of prizes were presented at the launch, by Professor Guy Orpen, Deputy Vice-Chancellor, University of Bristol. We are very grateful to Lenovo, who have supplied the Phase 4 compute nodes, for the donation of 3 Lenovo tablets as prizes.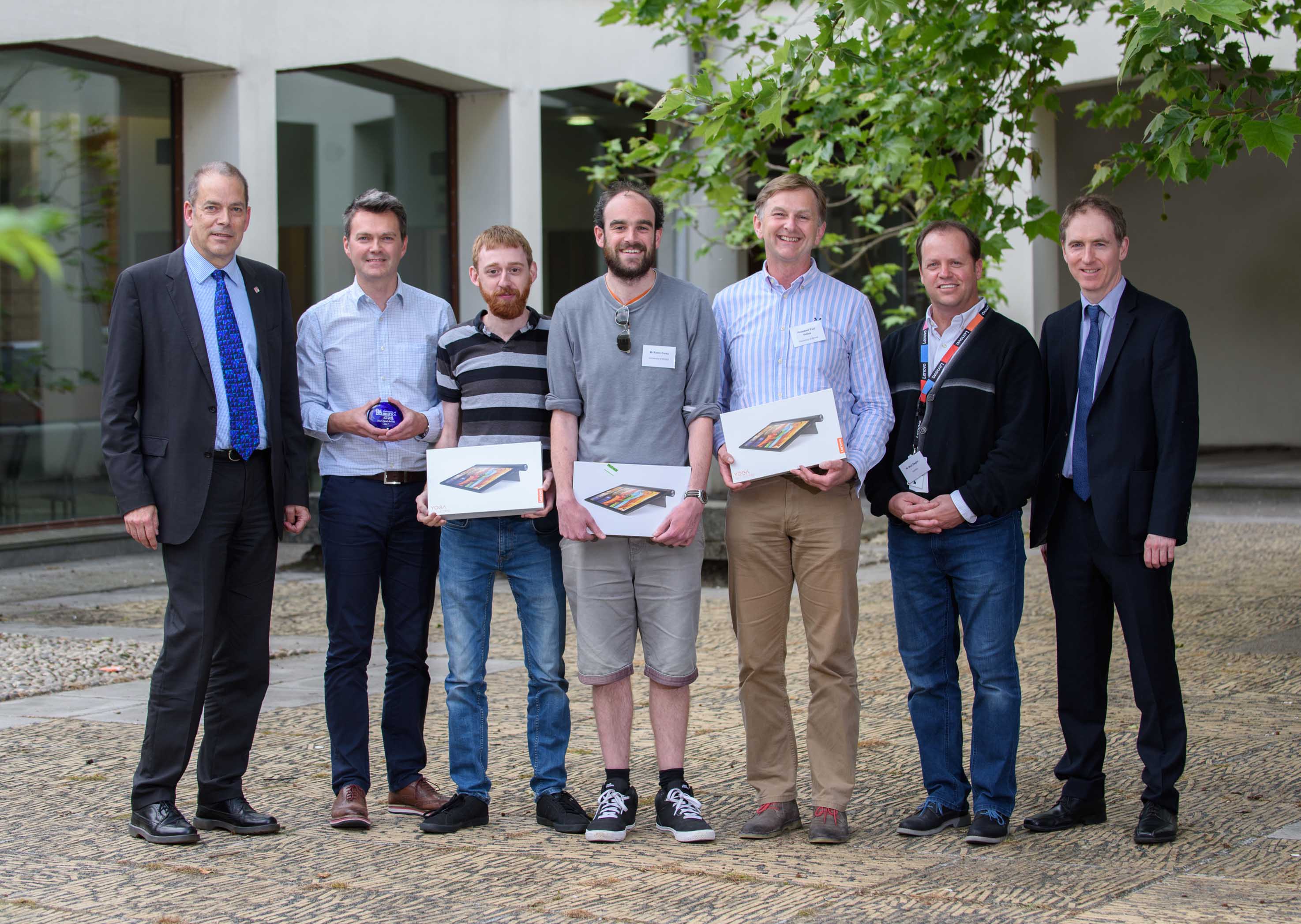 The winners of the Lenovo tablets, Simon McIntosh-Smith, James Price, Dr Robin Corey and Professor Paul Valdes, with Professor Guy Orpen and Matt Ziegler, Director of HPC, Lenovo.
Image courtesy of Dave Pratt.
News
BlueCrystal on the University's news pages:
HPC related talks
We have put together a report showcasing some of the exciting research being undertaken on BlueCrystal. A pdf copy is here. If you would like a paper copy, please contact Caroline Gardiner.
There may be documents on this web page in PDF format. In order to view a PDF you will need Adobe Acrobat Reader.

News Archive
An archive of news stories and events is available here.